Business
The Risks of Using Unlicensed Locksmiths Security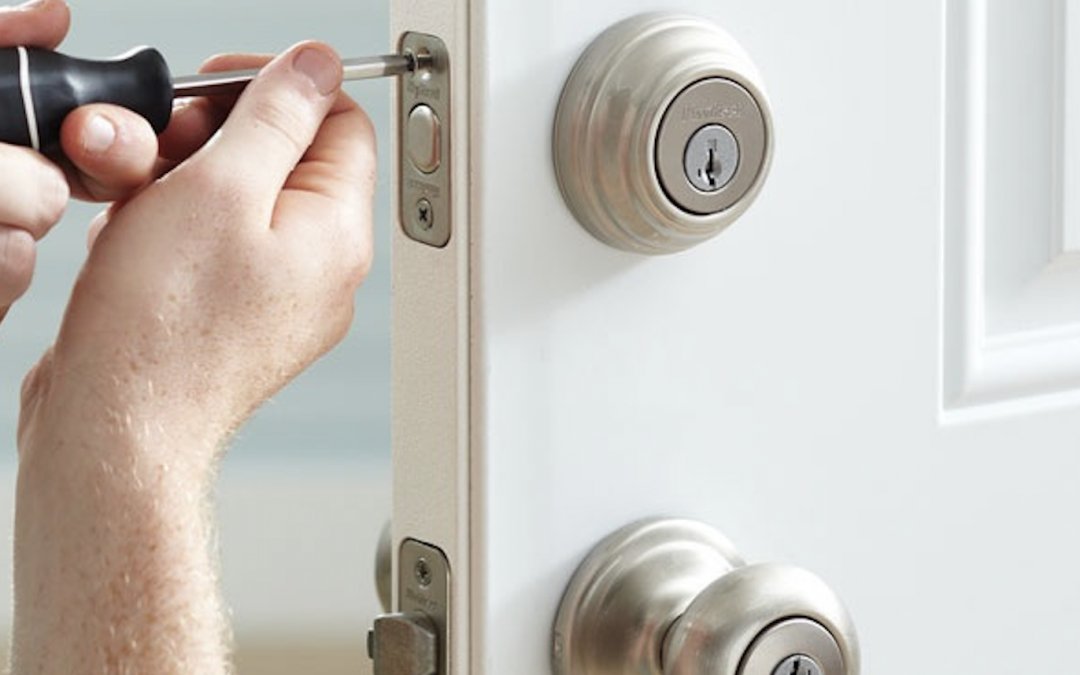 Locksmiths Security are essential for security, but choosing the right locksmith is crucial to ensure the safety of your property and valuables. Unlicensed locksmiths may seem like a cost-effective option, but they can pose significant risks to you and your property. In this article, we'll discuss the dangers of using unlicensed locksmiths and why it's important to choose a licensed professional.
Inadequate Training and Experience
Unlicensed Locksmiths Security often lack proper training and experience, which can lead to mistakes and damage to your locks and property. A professional locksmith should have the necessary skills and knowledge to handle a wide range of lock issues, including broken keys, lockouts, and rekeying services. Unlicensed locksmiths, on the other hand, may not have the training or experience to handle complex locks, leading to costly repairs and replacements.
Uninsured and Unbonded
Unlicensed locksmiths are often uninsured and unbonded, which means that if they cause damage to your property, you'll be responsible for the costs. A licensed locksmith will have insurance to cover any damage they may cause while on the job, providing you with peace of mind and protection against financial loss.
Lack of Professionalism
Unlicensed locksmiths may not follow the same ethical standards as licensed locksmiths. They may show up late, use low-quality equipment, or engage in unprofessional behavior. This can be frustrating and stressful, especially during an emergency lockout situation.
Overpriced Services
Unlicensed locksmiths may charge exorbitant prices for their services, taking advantage of their customers' urgency. They may also engage in price gouging, charging much more than a licensed locksmith would for the same services.
Security Risks
Using an unlicensed locksmith can pose a security risk to your property. They may not have the necessary tools or knowledge to properly secure your locks, leaving your property vulnerable to theft or intrusion. In addition, they may not dispose of their old keys properly, putting your security at risk.
Proper Training and Experience
Licensed locksmiths undergo extensive training and must pass exams to obtain their license. This ensures that they have the necessary skills and knowledge to handle a wide range of lock and security issues. They also have years of experience in the field, providing you with the peace of mind that your locks and security are in good hands.
Insured and Bonded
Licensed locksmiths are insured and bonded, protecting you from financial loss in the event of damage to your property. This provides you with peace of mind and protection against unexpected costs.
Professionalism
Licensed locksmiths adhere to strict ethical standards, ensuring that they show up on time, use high-quality equipment, and engage in professional behavior. This can be especially important during an emergency lockout situation, where you need quick and reliable service.
Fair and Transparent Pricing
Licensed locksmiths charge fair and transparent prices for their services, providing you with peace of mind that you're not being taken advantage of. They also provide clear estimates, so you know exactly what you'll be paying before the work begins.
Enhanced Security
Licensed locksmiths have the knowledge and expertise to properly secure your locks, providing enhanced security for your property. They also follow strict protocols for disposing of old keys, ensuring.
Locksmiths vs DIY Security: What's the Difference
Securing your home or business is a top priority, and there are numerous options available to you. Whether you opt for a professional locksmith or take a DIY approach, the key is to choose the solution that best fits your needs and budget. In this article, we will compare locksmiths and DIY security to help you make an informed decision.
Expertise and Experience
Locksmith Phoenix are trained professionals who have years of experience in the field. They are knowledgeable about the latest security technologies and can advise you on the best options for your property. Locksmiths can also handle complex lock installations, repairs, and replacements that you may not be able to do on your own.
Quick Response Time
Locksmiths offer 24/7 emergency services, so you can always count on them to be there when you need them. Whether you've been locked out of your home or need a new lock installed, a locksmith will be able to respond quickly and get the job done efficiently.
Reliable and Professional Service
When you hire a locksmith, you can be confident that you will receive reliable and professional service. Locksmiths are licensed and insured, and they follow strict safety protocols to ensure the security of your property. They will also provide you with a written estimate before starting work, so you know exactly what to expect.
Cost Savings
DIY security is a cost-effective option for those who are on a tight budget. By installing locks and security systems yourself, you can save money on labor costs and avoid the expense of hiring a professional locksmith.
Customization
With DIY security Professional Locksmith Services, you have the freedom to choose the specific products and features that you want. You can select the type of lock that you prefer, the colors that match your decor, and the security features that best meet your needs.
Increased Control
When you install your own security system, you have complete control over the process. You can customize the settings, test the system, and make any necessary adjustments to ensure that it meets your needs. This can give you peace of mind knowing that you have taken the necessary steps to protect your property.