Fashion
Styles That Will Rock With Alexandrite Jewelry
Alexandrite jewelry is so appealing that it becomes utterly arduous to take eyes off it. All the appeal and lure of any jewelry piece embellished with alexandrite is an upshot of the gemstone's beautiful color, color-changing property, and hardness & durability. Before enlightening you about the various styles that'll rock with alexandrite jewelry, let me put you in the picture regarding alexandrite's appeal and lure. So, without wasting your precious time, let's dive right into learning about the thing of beauty that alexandrite is. Read this article in its entirety to know all about the various styles.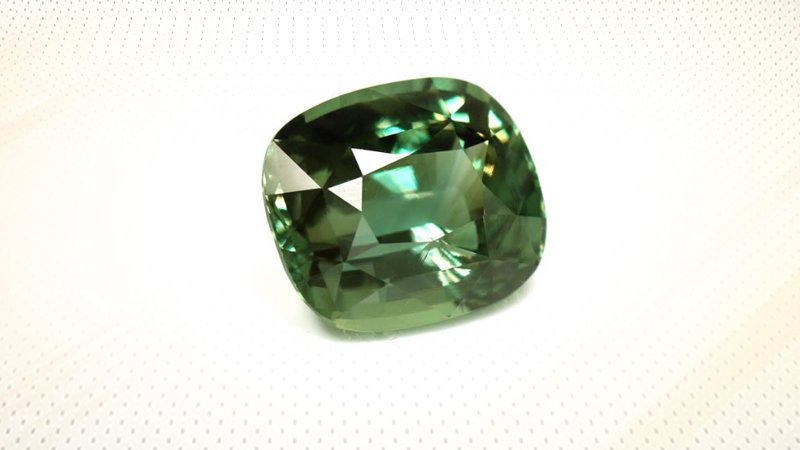 What Is Alexandrite?
One of the most unique gemstones, alexandrite is a variety of mineral chrysoberyl. While the most sought-after alexandrites have a deep green or blue-green color, the gemstone's color in sunlight varies in shades of green. Alexandrite is best known for its dramatic color-changing property which is also the most defining characteristic of this gemstone, making alexandrite jewelry a cut above the rest.
The gemstone's color changes from green to red as you move it from sunlight or fluorescent light to lamplight or incandescent light. The unique color-changing property of this gemstone is due to the presence of irregularities from the element chromium in trace proportion. It's primarily because of this color-changing property of alexandrite that alexandrite jewelry is greatly desired, especially among women of all ages.
Hardness & Durability Of Alexandrite
Apart from this unique property, what makes jewelry adorned with this gemstone stand out are its hardness and durability. Alexandrite scores 8.5 on the Moh scale of hardness, making it one of the most sturdy and enduring gemstones. Such a great score on the Moh scale of hardness means that you can wear your alexandrite jewelry every day and it will surely stand up to the rigors of daily wear.
This hardness and durability of alexandrite make it a perfect choice for not only low-contact jewelry pieces like necklaces or earrings but also engagement rings. That's the reason why alexandrite has become the personal favorite of modern brides when it comes to choosing an alluring center stone for their engagement ring. Now, let's learn about the various styles that will rock with alexandrite jewelry. Let's begin with the rings first.
Alexandrite Rings
A ring is perhaps the most easily noticeable jewelry piece. That's because we do so many hand gestures in our natural routine. And if we talk about real alexandrite rings, they are the focus of attention of them all. The halo setting is one of the most desired settings for alexandrite jewelry, especially rings. While alexandrite rings look arresting in any setting style, the halo setting is the one that takes the ensemble to a whole new level.
It's the halo of small diamonds that creates a very fascinating look. That's the reason why women prefer alexandrite rings in the halo setting. The accent diamonds make sure that the alexandrite center stone stays in the limelight all the time. If you're the kind of a person who wouldn't mind extra shimmer then you should definitely get yourself an alexandrite ring in the halo setting.
Alexandrite Earrings
There's something more about alexandrite jewelry than meets the eye. And if we talk about alexandrite earrings, they stand out a mile. Earrings bedecked with alexandrite have become the go-to jewelry accessory in the present times. Alexandrite earrings make you look not only beautiful but also glamorous. Of all the types of vintage alexandrite earrings, dangle earrings are the ones that best tickle the fancy of women.
Hanging below the earlobes, dangle earrings have a peculiar charm that separates them from other earrings. Because dangle earrings suit all face types, these are the most preferred earrings among the masses. Alexandrite jewelry offers an alluring blend of elegance and grace that makes everyone fall in love with it.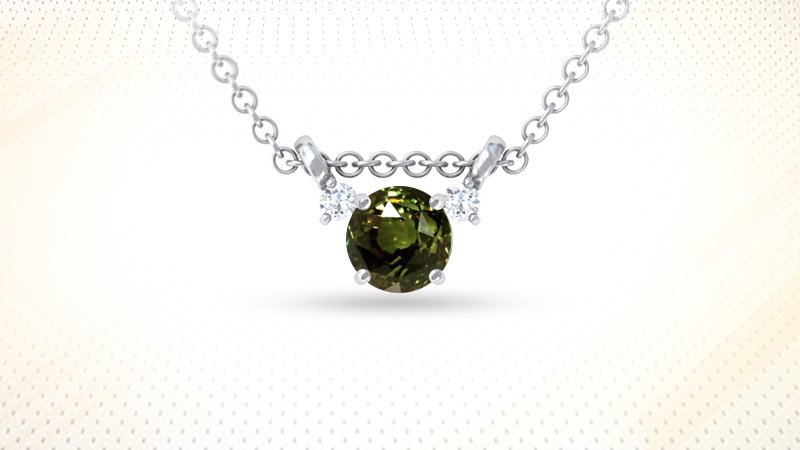 Alexandrite Necklaces
A necklace is perhaps the only jewelry piece that can make or break a look in a trice. Necklaces are the everlasting emblem of love. As regards the style that will rock alexandrite necklaces, it is three stone alexandrite necklaces. Three-stone alexandrite necklaces are a sight for sore eyes. With diamonds bordering alexandrite center stone on both sides, three-stone alexandrite necklaces never miss a chance to catch the light. The diamonds not only accentuate the alexandrite center stone but also make sure to keep it in the spotlight no matter where you are.
The Bottom Line
So these were three of the most popular and coveted alexandrite jewelry pieces and the styles that best suit them. In order to fashion your favorite alexandrite jewelry pieces in the given styles, you should choose a metal that suits your skin and its tone. Because certain metal alloys can cause skin allergies, it's best to fashion your alexandrite jewelry in a metal that's comfortable on your skin. So, what are you waiting for? Go and fashion your alexandrite jewelry pieces now!