Lifestyle
Getting Married Soon? 5 Tips When Visiting A Wedding Expo For The First Time
First of all, congratulations on the engagement! If you and your partner are currently planning the wedding and going to a wedding expo, that's great progress.
You might already know this, but a wedding expo is an event wherein all wedding-related vendors and businesses are present. Essentially, it's where all wedding professionals gather to give future married couples options to fulfil their dream wedding.
So whether you already have a wedding in mind or not, it helps to attend a wedding expo. That way, you can talk with event coordinators and other wedding professionals about the latest wedding trends.
So if it's your first time attending a wedding expo, here are some tips you should try!
1. Do your research
Wedding expos may differ from one another. So since it's your first time, you should research the specific expo. Usually, wedding expos are held annually, so they may already have documentation from the previous shows.
So what should you search for? The first thing you need to do is book the tickets as early as possible. Yes, tickets because you can't and shouldn't go to a wedding expo alone. Your first choice as a companion should be your husband, but if this calls for a bridesmaid's duty, it's fine.
When you book the tickets, you'll also have an idea of how many people are attending. And while doing the research, you should also prepare to fall in lines and wait for your turn.
However, aside from the crowded place and lines, there are also a lot of freebies and free tastes.
2. Plan your needs
Have you already planned some parts of the wedding? If yes, the wedding expo can also give you ideas on how to fill in the rest. You can find wedding dresses, photographers, and catering services at wedding expos. In addition, you can also find other vendor offering products and services you didn't even know you need.
In planning your needs, you should make a list and indicate your priorities. For instance, if you've already talked to a caterer but would still like to have other options, it can be included as your least priority.
Furthermore, if the event coordinators release the list of concessionaires, you can do prior research about them. But since they usually offer discounts on wedding expos, this is the right chance to hire the best of the bests.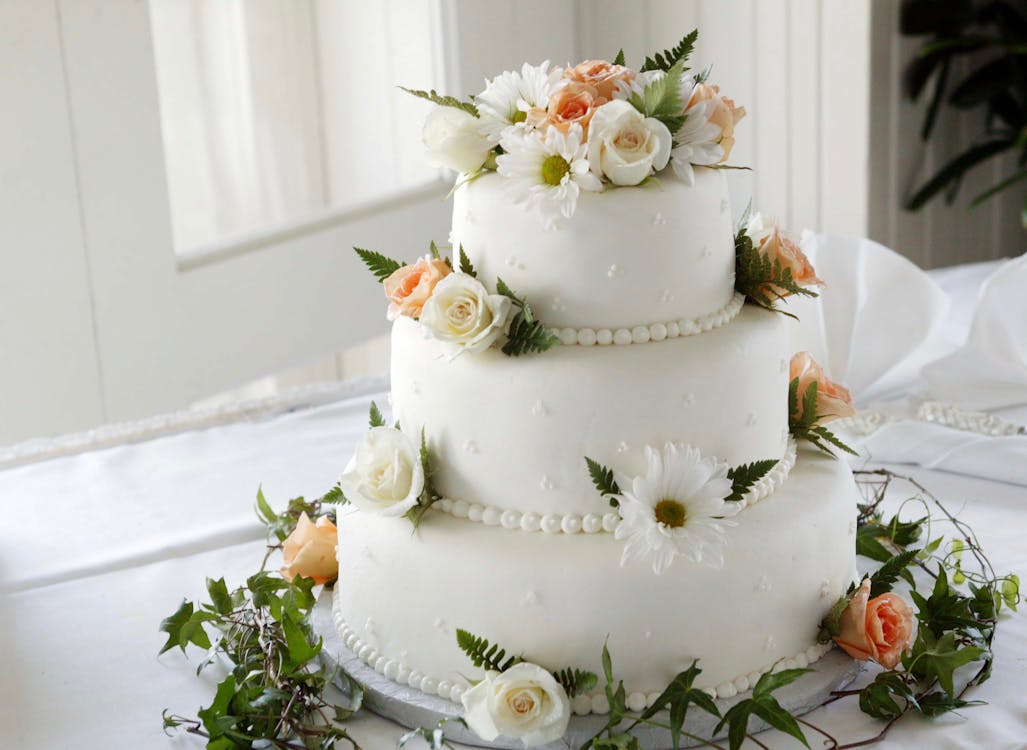 3. Arrange your schedule ahead
Do you have a busy schedule? If you're planning to attend a wedding expo, it's best to clear your day because it may take up to 5 hours before you manage to visit everything. And usually, there are wedding gown fashion shows, so you should also check them out.
Additionally, you should plan your time for each vendor. For instance, if you visit the souvenir section, you can a lot around 3 minutes per vendor. That way, you can schedule your time efficiently, and you won't have to skip booths.
But even if you're on a mission and your visits are timed, you should still enjoy everything you see at the event.
4. Ask questions and take note of your prospects
As you visit different booths and talk to the professionals, ensure to ask questions. But even before you attend the event, you can prepare a list of questions. But just to make sure you ask the right questions, have specific questions per section.
It's like conducting an interview, but if they already provide a leaflet or brochure, choose some questions that can't be answered by the information they've provided.
Once you've obtained the information, take note of the vendors you prefer and try to contact them again. One popular trick to give your information to vendors is to print eventing in advance so you won't have to write your details over and over again.
5. Wear something comfy
Are you excited about the wedding expo? To ensure a wonderful experience with your first-ever wedding expo, wear the most comfortable clothes and shoes you have. And if it's hot, don't bother bringing a jacket. But just make sure you're comfortable without wearing one.
Of course, aside from your clothes, you should also inform your company about dressing comfortably. It's important that you're all comfortable so that you can enjoy the freebies and entertainment you'll experience along the way,
As you and your partner plan one of the most important parts of your life, it doesn't matter how others think. As long as you're both happy with your decisions, it's fine.
Additionally, when planning the wedding, both of you should agree on everything. But of course, compromising is also an option. Usually, there are things you would argue like who's cousin should be the flower girl? Or the kind of flower you'll have for the centrepiece. Just remember to settle everything so you can both have fun and enjoy the wedding.
If you have other tips, don't hesitate to leave a comment below!
ABOUT THE AUTHOR:
Aliana Baraquio is a content writer for Pink Caviar Events Sydney, a full-service event management and decorative hire company located in Sydney. When she's not typing out blog posts, you can find her watching anime series or baking cupcakes.