Reading is a picturesque town in the English county of Berkshire. It's one of the largest settlements in the UK without city status. Reading is also a university town and an important commercial centre in Southern England, dotted by shops, hotels, riverside restaurants and cafes, and a great mix of modern and classic architecture. 
While it's known for its urban attractions, like its musical festival and vibrant retail scene, this large town in Berkshire is also rich in history, cultural heritage, and natural wonders. Reading is home to museums with an impressive art collection, medieval ruins, wildlife attractions, and natural spaces.
The time has come when we can travel a little bit easier. If you're looking for a great destination to visit this 2022, check out these must-see 5 attractions and heritages sites waiting for you in Reading, UK.
1. Reading Museum 
The Reading Museum, which dates back to 1883, exhibits the town's history and rich cultural heritage. It's comprised of over 9 galleries, displaying a large collection of important historical items, including a full-sized Victorian replica of the Bayeux Tapestry. Most of these belonged to Horatio Bland. a merchant and collector of artifacts from around the world whose collections founded the Reading Museum. 
Reading Museum, however, is not limited to its own history. Aside from displaying artifacts from the town's glorious past, this museum also contains historical and cultural items from America, South Africa, and Southeast Asia. 
When visiting a new place, it's great to visit museums first before everything else to have a better understanding and appreciation of the destinations you're yet to explore. It's a good thing that Reading Museum is in the heart of the town and easily accessible from the best hotels and serviced apartments in Reading. Plus, the museum is free to visit, except for holidays. 
2. Reading Abbey Ruins
Next to learning about the beautiful history of Reading from a museum, it's time to visit an actual destination with historical significance: Reading Abbey Ruins. According to the 12th-century historian William of Malmesbury, Reading Abbey was calculatedly built on an area for accommodating those who are visiting England.
Founded in 1121 by Henry I, Reading Abbey was one of the largest monasteries found in Europe during its heyday. Before it was ruined, the historical site was an impressive church, dedicated to Mary, mother of Jesus, and John the Evangelist. The abbey contains a few living quarters for dozens of monks, which also serve as their worship place. The abbey was mostly dismantled in 1538 during Henry VIII's Dissolution of the Monasteries.
The English Civil War also took place in the 1600s. The Reading Abbey's strategic position sits between London and Oxford, and it was fortified against incoming forces from the former. It was under siege and suffered from the 10-day attack, severely damaging the edifice. Throughout the years following the Civil War, a lot of changes took place including the establishment of schools and other developments. 
Today, the ruins of what was once an influential abbey in the Middle Ages can be appreciated around the central Forbury Gardens. Since it's closed for public visits due to safety reasons, the public can learn more about the landmark by visiting the Abbey Quarter.
3. The Cole Museum of Zoology
That was some heavy history right there. Now let's take things a little lighter. Found in the heart of the University of Reading is the Cole Museum of Zoology. The museum houses a variety of wonderful creatures that roamed the earth in the early times. The museum is also a part of the Biological Science of the university where students are welcome to study.
The Cole Museum of Zoology contains a huge collection of fascinating specimens of animals such as five-meter pythons, Indian elephant skeletons, and giant spider crabs. An extensive collection of fossils is also displayed, as well as fluid-preserved dissections, fossil materials, and detailed developmental stages of extinct animals. It's is a great way to learn more about natural history for free. 
4. Beale Wildlife Park and Gardens
'
From taxidermies and skeletons, let's mingle with a few living creatures now, shall we? And this time, it is a place to relax. 
Whether you're travelling with your family or having a nature-filled date with your spouse, the Beale Park Wildfire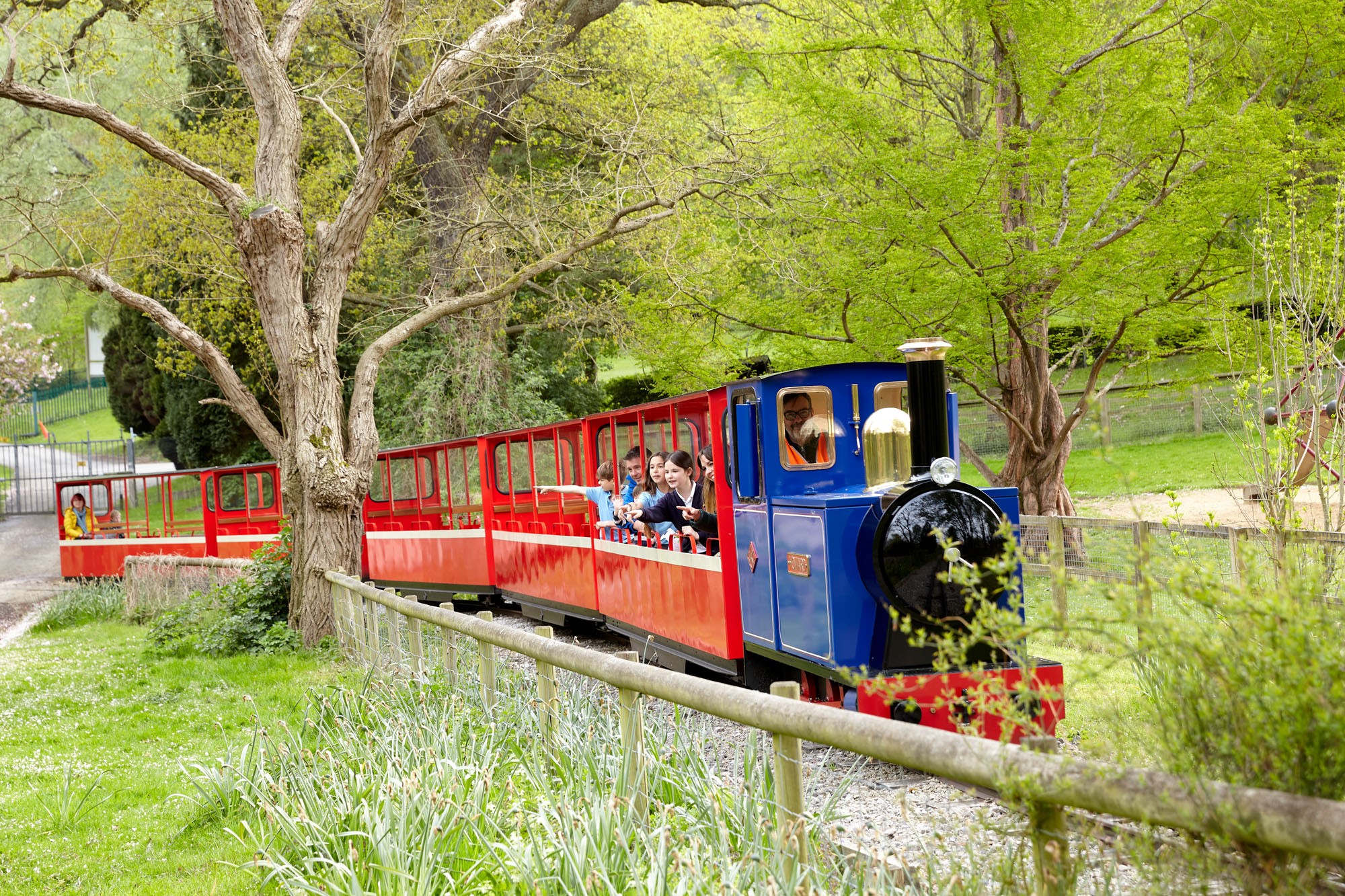 Park and Gardens is the perfect place to be. Set up by Gilbert Baele in 1956, the park was originally a private farmland and then converted into a non-profit wildlife park. Home to some endangered species, the park team is working hard to revive the population of these almost extinct animals until they're ready to be released into the wild.  
If it is your first time going here, they offer a free ride on their miniature train which will tour you around the picturesque park. There are play areas for kids and young at heart to stay in, indoors and outdoors. You'll also enjoy other attractions such as ponds full of ducks to feed, outdoor pools for the children, farm animals, and more.
5. Kennet and Avon Canal
Still up for an outdoor adventure in Reading UK? If you have a bigger budget, you might want to check out a scenic walking trail with a canal ride. 
Kennet and Avon Canal is perfect for adventure-seeking travelers, looking to discover the industrial history of England. Along the route, you'll find the iconic Roman city of Bath, which is listed as a UNESCO World Heritage Site. You'll also see the Caen Hill Locks which stretch for 2 miles. Another notable spot in the 95-mile trail is the ornate aqueducts at Avoncliff and Dundas. 
From museums and medieval sites to relaxing parks with a vast display of flora and fauna, Reading, Berkshire deserves to be included in your UK itinerary. 
Author Bio: Carmina Natividad is a free-spirited writer who loves exploring the great outdoors. She loves traveling, eating, taking food and streetscape photographs, and simply enjoying new experiences and writing about them.  To know more about hotels and travel blogs, you may visit PREMIER SUITES Reading.